Pope Francis's prayer to Mary
during coronavirus pandemic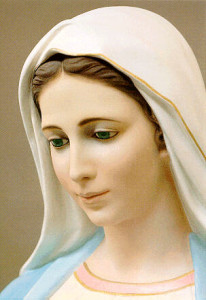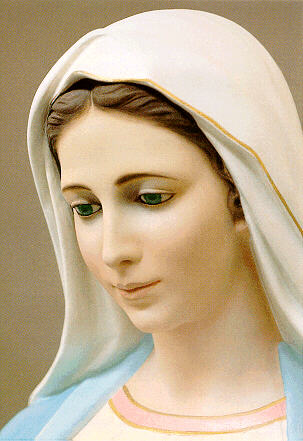 O Mary,
you always shine on our path
as a sign of salvation and of hope.
We entrust ourselves to you, Health of the Sick,
who at the cross took part in Jesus' pain, keeping your faith firm.
You, Salvation of the Roman People,
know what we need,
and we are sure you will provide
so that, as in Cana of Galilee,
we may return to joy and to feasting
after this time of trial.
Help us, Mother of Divine Love,
to conform to the will of the Father
and to do as we are told by Jesus,
who has taken upon himself our sufferings
and carried our sorrows
to lead us, through the cross,
to the joy of the resurrection. Amen.
Under your protection, we seek refuge, Holy Mother of God. Do not disdain the entreaties of we who are in trial, but deliver us from every danger, O glorious and blessed Virgin.  Amen.
Fasting from the Eucharist (PDF)
Archbishop Cushley encourages us all to  pray the Memorare once a day to Our Lady, Health of the Sick.
Remember, O most gracious Virgin Mary,
that never was it known that anyone who fled to thy protection, implored thy help or sought thine intercession was left unaided.   Inspire by this confidence, I fly unto thee O Virgins of
virgins my mother; to thee do I come, before thee I stand, sinful and sorrowful.  O Mother of the Word Incarnate, despise not my petitions, but in thy mercy hear and answer me.  Amen.
Rather than counting for 20 seconds or singing "Happy Birthday," they suggest praying one Our Father, one Hail Mary, and one Glory Be. The wash time adds up to between 30 and 45 seconds.
Let us remember as we wash our hands to pray for world's healing from this coronavirus epidemic.