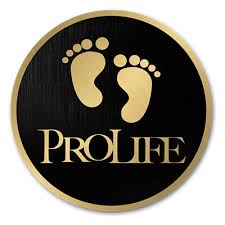 40 Days for Life
This Lenten season we will be holding a variation of 'The 40 days for life' vigil.  We are calling it 'The 40 Hours for Life'.  This is specific for Edinburgh, so keep in mind that other towns and cities will be doing the full '40 days for life' like; Glasgow, Aberdeen, Larbert etc. And we encourage you to join in these in addition to Edinburgh's ' The 40 hours for life' (for information about Larbert please contact: Anne Price at forthvalley40dfl@outlook.com)
Our location will be the Chalmers Street 'Sexual Health Clinic' and the time will be 11 a.m. every day Monday through Sunday.  We will be outside as usual, where 'The Helpers of Gods Precious Infants' does regularly on Mondays.
We will begin 'The 40 Hours' on Ash Wednesday, the 6th of March, and we will end 'The 40 Hours' on Palm Sunday the 14th of April.
Each day there will be a person at the location from 11am to 12 am that will represent the 'Person in Charge' who will speak on behalf of the group if necessary. All others are encouraged to pray only.
We are encouraging everyone to choose one day they can come for each of the 6 weeks of lent. You do not necessarily have to do this, if you can only come one day out of the 40 days then that is a blessing or if you're able to come every day or two times a week…. whatever you can manage…. God will reward you!
'The 40 hours for life' is not part of 'The helpers' or 'The 40 days for life'. 'The 40 hours for life' is an independent prayer we are doing, but the same rules from 'The helpers' & 'The 40 days' will apply:
we encourage fasting before and during the hour of prayer
for all to conduct themselves in a Christ like manner.
Please let Patricia to know if you are available to pray for one hour during Lent. Patricia's contact details are the following: pnmaclennan@yahoo.co.uk, mobile: 07851 195 043
Please invite people who are comfortable praying on the street. Even if they're not comfortable praying on the street, perhaps you can encourage someone to come along for just 1 time to see how they like it.