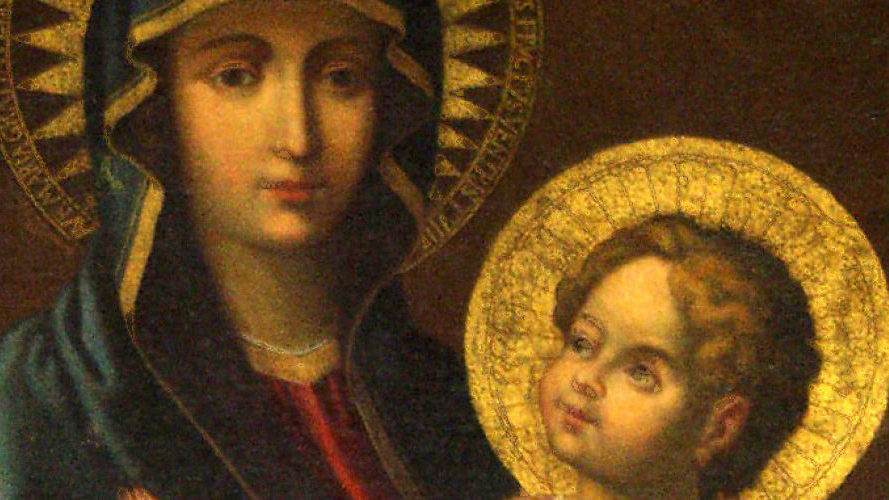 St Peter's Children's Liturgy is open to all children between the ages of about 4 and 9 years. It takes place each Sunday during school term at 11.30 am Mass. We also aim to have special Children's Liturgy events for Christmas and Easter.
Each week, the children join the Children's Liturgy leaders at the front of the church, immediately after the first hymn and process down the side isle to take part in their own liturgy in the parish room. They collect their name badges and participate in activities such as making the Sign of the Cross, singing the welcome song, saying "the sorry prayer", lighting the candle, listening to the Gospel and taking part in a short discussion about the reading – all at a level which they can easily understand and enjoy.
They will usually do some colouring in, or similar activity which is relevant to the message of the Gospel, and then rejoin their parents in church, processing up the centre isle after the offertory procession. The children bring their own "pennies" for the Children's Liturgy collection, which we donate to the Parish Project during the performance of a short Nativity play on Christmas morning.
The Children's Liturgy team is made up of volunteers from the parish – often mothers whose children have themselves enjoyed the experience of attending Children's Liturgy. Each volunteer commits to attending about three times each term (we have at least 2 leaders in attendance each week) and we all find the experience very rewarding and enjoyable.
The leaders, like all parish volunteers who work with children or vulnerable adults, have to go through the Archdiocesan and Statutory Disclosure Scotland approval processes.
We do ask for new volunteers to come forward from time to time and have been delighted with the generous response which there has been. If your child would like to attend, please encourage them to join us any Sunday. If you would like any further information, please contact the Team Co-ordinator, Joyce Cullen.
Contact: Joyce Cullen 447 4316
St-Peter's-children's-liturgy-volunteering-role (PDF)