St Peter's Mass Times
Today's readings
3rd Sunday of Ordinary Time (B)
21th  January 2018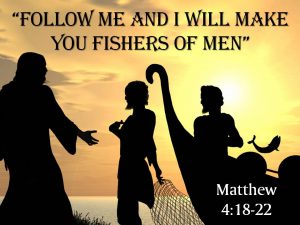 Saturday 12 noon Mass;  Confessions 11.15-45 am
Sunday 11.30 am Mass
Children's Liturgy during Mass
Coffee will be served after Mass
Monday 9am Mass 7.30pm RCIA in Parish Room
Tuesday NO 9am  Service of the Word & Holy Communion
10.45 am Class Mass—parishioners welcome
Wednesday 7.30pm Mass;
Thursday 9am  Service of the Word & Holy Communion
Holy Hour this evening then prayer group
Friday  9am Mass
(11am Mass in Royal Edinburgh)
Saturday 12 noon Mass;  Confessions 11.15-45 am 1pm Baptism
Sunday 11.30 am Mass Homeless Sunday;  Rite of Illumination for P3 children
during Mass
Adoration of the Blessed Sacrament for half an hour before weekday Masses.
Normal Mass Timetable
SUNDAY 11.30 am
Weekday Masses
 MON 9am 
 WED 7.30pm
 FRI 9am
 SAT 12 noon

Liturgy of the Word with Holy Communion (side chapel)
Holyday of Obligation
Exposition of the Blessed Sacrament before weekday Mass and  Thursdays 7-8pm  
Sacrament of Reconciliation
Saturday 11.15am -11.45am
Nearby  Parishes
9 Upper Gray Street
Edinburgh
EH9 1SN
Sunday 9.30 am and 6.30 pm Mass
Weekdays New MON 6.30pm Mass; Adoration 5.30-6.30pm
TUES and THURS only 9.30 am Mass
Ordinariate Mass at St Columba's: 14:30am (2nd Sunday of the month)
Sacrament of Reconciliation
Sundays 8.45 am- 9.15 & 5.45-6.15 pm
Visit website and Facebook at St Columbia's
Lauriston Street
Edinburgh
EH3 9DJ
Sunday Mass
Vigil (Saturday) 6.30pm | 7.45am | 10.45am | 8pm
WEEKDAY MASSES

Mon Wed Fri 7.45 am  and 5.30 pm
Tues, Thurs, Sat 12.30pm
Sacred Heart Parish website and Facebook page
43 Gilmore Place
Mass at 11am on Mondays, Wednesdays, Fridays and Saturdays
5.30 Tues and Thursdays
Sunday 10.30am
St Mark's
Oxgangs Avenue
Edinburgh
EH13 9HX
441 3915
Saturday Vigil Mass 5pm
Sunday 10 am
Weekdays 10am
Other Parishes
The churches in the Archdiocese have been added to the app "Catholic Mass Times" for Android and iOS.  The app allows users to find the nearest churches, see Mass times and locate the churches.