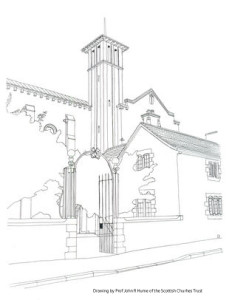 The Finance and Property Council oversees the fabric of the building.  Major parish projects are put out to tender, while some parishioners volunteer to do smaller jobs requiring only payment for materials.
There is a property committee who are responsible for the upkeep of the church property and the day to day maintenance and annual inspection of the various installed systems.
The parishioner members  of the property committee are as follows:
John Wastle; Bruce Royan, Archie Cairns, Bill Douglas and Angus MacKellaig.
Contact:
John Wastle.
Property Report 2016-2017; AGM June 2016 (PDF)
Gift Aid Scheme
The Gift Aid Scheme  is an important source of revenue for the Parish. If you pay Income Tax and are willing to use envelopes or give by standing order, we can claim back tax on your donations.
Contact: Andrew Thackrey 447 3232