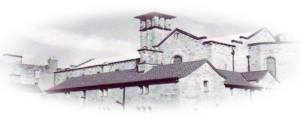 The mission of the Parish Pastoral Council (PCC)  is to examine and consider all that relates to pastoral work and to offer practical conclusion on these matters so that the life and activity of the People of God be brought into greater conformity with the Gospel.
Membership of the PPC is open to all parishioners and elections are arranged to enable parishioners to choose their own representatives. The President of the Council is ex officio the Parish Priest who has a general right of supervision. There is a Chairperson and a Secretary and such other Office Bearers as may be required by the Council.
The council meets at least five times a year. There is an Annual General Meeting, (an Open meeting for all in the parish), at which the Council gives an account of its activities during the year and furnishes a report to the whole parish.
Parish Pastoral Council Vacancies
People of all ages are welcome to apply to become a member of the Council. Meetings are held five or six times a year usually on a Monday evening. Please contact the Chairperson on the contact derails below.
View the PPC volunteer role (PDF) to find out what is involved.
Dates of meetings in Session 2018/19
2018
Monday 3 December – 7.45 pm PPC Meeting in Parish Room (if required)
2019
Monday 4 February – 7.45pm PPC Meeting in Parish Room
Monday 1 April -7.45pm PPC Meeting in Parish Room
Monday 10 June – 7.45pm PPC Meeting in Parish Room
Minutes
2018
November
September 
June
April
Feb
Jan
2017 
Other documents
Property Report For PPC Meeting September 2017 Revision A (PDF)
PPC Meeting REPORTS Monday 6 November 2017
2016
AGM
2015
AGM
2014
Members of the PPC 2018
Jo Beech-Brandt – Chair
Liz Brown – Secretary
Agnieszka Allan
Salvatore Callea
Alan Chudziak
Joyce Cullen
Jacqueline Heron
Francis Katamba
Ros MacAskill
Jo Mulvagh
Annie Royan
Ian Stewart
Ana de Bonrostro and Aoife Palmer will alternate.
PPC Contact
Jo Beech-Brandt – Chair    pastoralcouncil@stpetersrcchurchedinburgh.org.uk