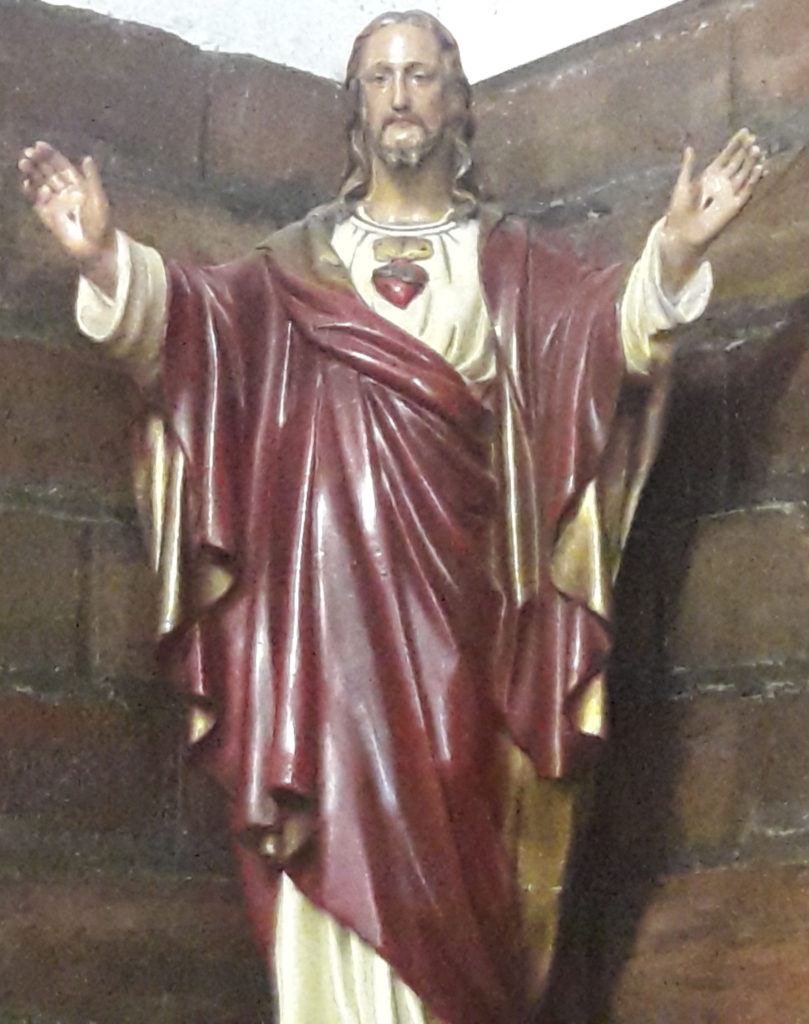 Prayer Group temporarily suspended 
St. Peter's Parish Prayer Group meets on a Thursday evening at 7.45pm in the Parish Room  after the Holy Hour.
Our main purpose is to pray for the needs of the Parish and to offer fellowship to Catholics who wish a deeper understanding of their faith.
We start  with a decade of the Rosary asking for Our Lady's intercession.
This is followed by a time of praise which includes the reading of Psalms.
After offering God our praise we enter into a time of silence where we individually listen to what the Lord is saying to us through Scripture.
After approximately 10 minutes we break the silence and share the passages of scripture while someone writes and discerns the overall theme.
We then have 15 minutes of teaching on an aspect of church life from Scripture, Catechism or the life of a Saint.
At 8.45pm we have intercessory prayer for the Parish when we pray for the intentions placed in the box at the back of the Church. We also pray for personal intentions, the wider community and the needs of the world.
At 9.00pm, we have a time of sharing were those who wish can share their experiences of what the Lord has been doing in their lives over the past week.
We conclude the evening with tea or coffee.
When asked we can offer Prayer Ministry to anyone in need.
The Shrine of Our Lady of Walsingham
Each year some of the prayer group  also go on pilgrimage to Our Lady's Shrine in Walsingham where they present the parish prayer requests at the Shrine and pray for Fr. Douglas and St.Peter's parish.
The prayer group leader, Douglas Hunter,  is the Director of
New Dawn Scotland
, a  Catholic Family Conference held in St Andrews each year in July attended by many of the prayer group. 
www.newdawninscotland.com
Contact:
Douglas Hunter 447 6153
Visit the prayer section of the website