Retreat Opportunities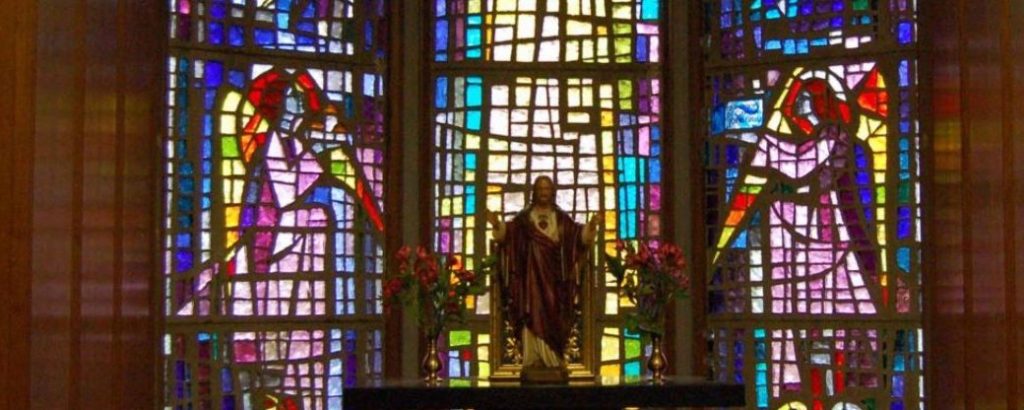 Thinking of going on a retreat?
Visit the Epiphany Group
An on line  daily Ignatian retreat 
Where will God find you this July?
Join the Jesuits on a journey guided by the Spiritual Exercises via a series of 31 daily emails leading up to the Feast of St Ignatius on 31st July.
Each week you will look at a theme from the Spiritual Exercises of St Ignatius and use scripture and prayer to help you find God in moments of Conversion, Call, Challenge and Consolation.
SIGN up for daily emails here
www.pathwaystogod.org/31-days-st-ignatius-2019
This course aims to help people to pray and live reflectively by offering an opportunity to explore faith, discover meaning, and come to a deeper relationship with God.
For whom is the course intended?
The course is intended for those of different denominations and none. No particular ability in prayer is required, only a desire for God.
Course Content
Different ways of praying taken from Ignatian, Celtic and other spiritual traditions.
Awareness of our different perceptions of God. The use of a journal and the value of self-awareness as aids to reflective living.
Prayer experienced through music, art and movement.
An introduction to Ignatian discernment, through which a person may come to make choices which celebrate the unique giftedness conferred on them by the Creator.
Method
The method is experience-based and reflective. It includes small group sharing. Also, because of the participatory nature of the course, it is important that there is a commitment to attend regularly.
In addition to the weekly, or monthly, group meetings – depending on location –  participants are offered the opportunity of one-to-one spiritual accompaniment.
Towards the end of the course there is a short retreat.
Dates October 2019 – April 2020
 Cost The course fee is £360; in full or as monthly payments
(Deposit £50)
No-one should feel excluded because of cost. Bursaries are available.
Applications and further information:
Applications should be made as soon as possible.  For more information please contact:
Sharon Laidlaw, 16 Burnet Crescent, East Saltoun, East Lothian, EH345BZ, 07557104380, sharon.laidlaw@btinternet.com
 Venue 
VISIT GPRL website page for flier and application forms – applications soon invited for sessions 2018-19