Newsletter
Also visit St Columba's Newsletter
Subscribe to Newsletter
Subscribe to the weekly newsletter to your in-box by going to the side navigation panel of this website
(being aware of Archdiocese of Edinburgh & St. Andrews Privacy & Data Protection Policies.)
Parish Diary
Parish Diary 2019 (PDF)
Easter Week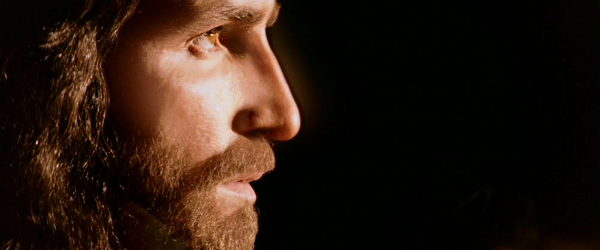 EASTER SUNDAY
9.30am Mass in St Columba's
11.30am Mass in St Peter's
No evening Mass St Columba's
EASTER MONDAY
12 noon     Mass in St Peter's
No 6.30pm Mass in St Columba's
NO RCIA
Tuesday 9 am Liturgy of the Word  and Holy Communion
Wednesday 7.00pm Adoration 7.30pm Mass
Thursday 9am Liturgy of the Word  and Holy Communion
Friday 9.30 am Adoration 10 am  Mass
Saturday No Confessions  12 noon Mass
2pm Baptism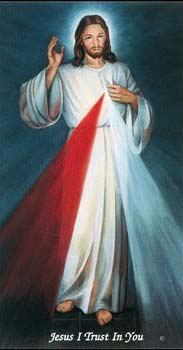 April 28th
2.30 to 3.30
St Peter's Parish
Exposition, Sacrament of Reconciliation
Divine Mercy Devotions and Benediction
Visit : Mass Times St Columba's
2019
Parish Diary 2019 (PDF)
April
Saturday 27 April How to Grow your Parish
Information day on Adult Formation Courses and Resources
A day at Gillis Centre to provide an opportunity for those who wish to deepen their knowledge in the faith and help lead parish catechetics.
Registration from 11-11.30am
Day concludes with Holy Mass at 2.30pm
To book please contact Joan Forster on 0131 623 8900 or email: catecheticscommissionbooking@gmail.com
Places limited to 90 people so please book as soon as possible.
Saturday, 27th April – Pro Life Chain
"Where There Is Life There Is Hope" (Pope Francis).
10am: Rosary, Sacred Heart, Lauriston,
11am: Pro Life Chain, Lothian Road (Sheraton),
1pm: Lunch & refreshments
May
Celebration of Marriage an invitation from Archbishop Cushley to all who wish t o celebrate the gift of marriage, especially newly married couples & those with significant anniversaries this year. St Mary's Cathedral * 1 May * 7.30pm.* Reception to follow.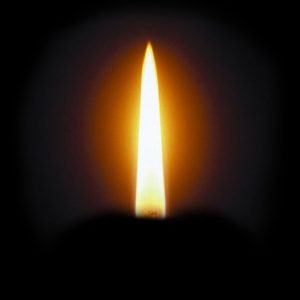 Tuesday  21st May
Calling all parents of P3 and P4 children,
would you like to take time out for an evening of quiet reflection for yourself?
Come along  and be refreshed.
St Peter's Parish Room Tuesday 21st May 7.30-8.30pm
Saturday 25 May Cluster Pilgrimage to Lindisfarne—An outing to Lindisfarne has been arranged andparishioners of St Peter's and St Columba's are invited to take part.  A coach will leave from St Patrick's Church at 10am and return about 5.30pm.  There will be Mass in St Aidan's on the island at 12 noon and pilgrims can either bring a packed lunch or visit one of the various eating places there. This is a great opportunity for us to meet up with parishioners from our neighbouring parishes.  Please add your name and contact details to the list at the back of the church.
God's invitation to relationship
A four evening short prayer course to support people into a deeper prayer life through tutors' input,  guided prayer experience and sharing.
Venue
Sacred Heart Church
Lauriston Street
Edinburgh
Dates
Thursdays 23rd May, (skip one week) then 6th, 13th & 20th June  2019
Enquiries
Juliet MacKellaig; Epiphany Group spiritual director
jmackellaig@yahoo.com
June
Tuesday 4 June at 7pm,  Part 1 Safeguarding training session
Training session at St Peter's in the parish room, on Tuesday 4 June at 7pm.
For more information joyce.cullen@brodies.com
Monday 10 June – 7.45pm PPC Meeting in Parish Room
SUNDAY 23 JUNE – Corpus Christi – Youth/Young Adults Pilgrimage
July
SUNDAY 7 JULY – 14th Sunday of the year
SUNDAY 14 JULY – 15th Sunday of the year
SUNDAY 21 JULY – 16th Sunday of the year 
SUNDAY 28 JULY – 17th Sunday of the year
August
SUNDAY 31 AUGUST – National Youth Pilgrimage
September
SUNDAY 1 SEPTEMBER – 22nd Sunday of the year
World Day of Prayer for the Care of Creation
Saturday 7 September – 1pm Baptism – St Peter's
SUNDAY  8 SEPTEMBER – 23nd Sunday of the year
Saturday 14 September – 1pm Baptism
SUNDAY 15 SEPTEMBER – 24nd Sunday of the year
Monday 16 September – School holiday
Friday 20 September – Wedding
SUNDAY 22 SEPTEMBER – 25th Sunday of the year
SUNDAY 29 SEPTEMBER – 26th Sunday of the year World Day of Migrants & Refugees
October
SUNDAY 6 OCTOBER – 27th Sunday of the year
Friday 11 October – School mid term break
SUNDAY 13 OCTOBER – 28th Sunday of the year
SUNDAY 20 OCTOBER – 29th Sunday of the year
Tuesday 22 October – School back 
SUNDAY 27 OCTOBER – 30th Sunday of the year
Clocks go back one hour – 2-4pm  Baptismal Preparation Course in Parish Room