Newsletter
 Also visit St Columba's Newsletter
Subscribe to the weekly newsletter to your in-box by going to
the side navigation panel of this website
Parish Diary
Parish Diary 2019 (PDF)
2nd Sunday of Ordinary Time
20th January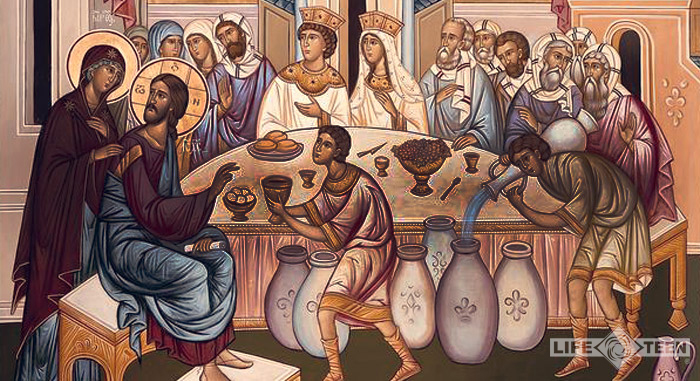 Sunday Mass  11.30 Mass
Monday 10 am Mass St Agnes 
9.30 am Exposition of the Blessed Sacrament
RCIA meetings 
7.30pm in the Parish Room.
All who are interested in learning more about the Catholic Faith or in sharing their Faith are most  welcome.
Ecumenical Service for the Week of Prayer for Christian Unity Church of Scotland, Palmerston Place 7.30pmService led by Mgr Philip Kerr and Rev Marjory McPherson  – Guest preacher: Rev Colin Sinclair, Moderator Elect of the Church of Scotland Everyone is invited to a reception following the service.

Tuesday 9am Liturgy of the Word and Holy Communion
Wednesday  7.30pm Mass
7pm Exposition of the Blessed Sacrament
 8pm Meeting of the General Data Protection Regulation Group in Parish Room
Thursday 9am Liturgy of the Word and Holy Communion  St Francis de Sales
7pm  Adoration then prayer group
Friday  10 am Mass Conversion of St Paul
9.30 am Exposition of the Blessed Sacrament
Saturday Sacrament of Reconciliation 11.15-45 am 12 noon Mass
11.15am  Exposition of the Blessed Sacrament
Men's group Annual Retreat, 1.30-4.30pm in St Columba's Church, led by Fr Kevin

Exposition of the Blessed Sacrament before weekday Mass
2019
Thursday 31 January 7.30pm Lauriston Hall
Philippa Bonella recently returned from World Council of
Churches' Ecumenical Accompaniment Programme in Palestine and Israel
Hope, heartache and hot sweet tea Tales from the Holy Land
Philippa Bonella has just returned from working as a human rights monitor.  Based in a small village on the occupied West Bank her role was to report on human rights violations, provide a protective presence to local communities, and
support Palestinians and Israelis working for peace.  She will share stories of some of the people she met, true tales set against a backdrop of the beautiful scenery and ancient sites of the Holy Land.
Entrance by donation
Monday 4 February – 7.45pm PPC Meeting in Parish Room
Saturday 9 February – Youth Leaders!  Information & Training Day
Gillis Centre 11am-3pm
To  book a place contact Christine Clark
catecheticscommissionbooking@gmail.com
Saturday 23 February – Day for Communion Ministers (Fr John Deighan)
Saturday 9 March – Youth Day (10-15 years) details to follow
SUNDAY 10 MARCH – Lent Talks (Youth Initiative) – details to follow
Friday 22 March – Wedding in St Peter's
SUNDAY 24 MARCH – Lent Talks (Youth Initiative) – details to follow
Monday 4 February – 7.45pm PPC Meeting in Parish Room
Monday 1 April -7.45pm PPC Meeting in Parish Room
SUNDAY 7 APRIL – Lent Talks (Youth Initiative) – details to follow
SUNDAY 9 April – Palm Sunday Gathering
Saturday 27 April – Day for those involved in Adult Formation
Monday 10 June – 7.45pm PPC Meeting in Parish Room
SUNDAY 23 JUNE – Corpus Christi – Youth/Young Adults Pilgrimage
SUNDAY 31 AUGUST – National Youth Pilgrimage