Latest Newsletter
St Peter's newsletter 3rd Sunday of the Year 21st January 2018(PDF)
Subscribe to the weekly newsletter to your in-box by going to
the side navigation panel of this website
Parish Diary
3rd Sunday of Ordinary Time (B)
21st  January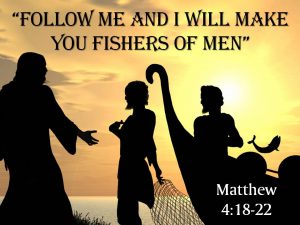 Saturday 12 noon Mass;  Confessions 11.15-45 am
Sunday 11.30 am Mass
Children's Liturgy during Mass
Coffee will be served after Mass
Monday 9am Mass 7.30pm RCIA in Parish Room
Tuesday NO 9am  Service of the Word & Holy Communion
10.45 am Class Mass—parishioners welcome
Wednesday 7.30pm Mass;
Thursday 9am  Service of the Word & Holy Communion
Holy Hour this evening then prayer group
Friday  9am Mass
(11am Mass in Royal Edinburgh)
Saturday 12 noon Mass;  Confessions 11.15-45 am 1pm Baptism
Sunday 11.30 am Mass Homeless Sunday;
Rite of Illumination for P3 children during Mass
JANUARY  EVENTS
Monday 8th January—RCIA recommences
Thursday 11th January– Holy Hour and Prayer Group recommences
Prayer and Fasting vigil here in Edinburgh
St. Columbas at 3pm on Sunday 21 January
MAIN HALL
We are in need of a leader.
We need many volunteers to fill the hours of the Lenten vigil.  Please help.
We are looking for volunteers to pray as well as potential counselors (training available).
Please come along to St. Columba's at 3pm on Sunday 21 January MAIN HALL
 Holocaust Memorial Day
A special inter-faith event is taking place in Gracemount High School tomorrow, Monday
22 January, at 7pm.
Lauriston Street
Edinburgh
EH3 9DJ
 
Sunday 28th January – Rite of Illumination for P3
ROMERO
Monday 29th of January—7.30pm
Then, during the Mondays in Lent, starting on the 19th February
we will have a series of talks with Nicholas King SJ, Sarah Tether, Fionulla Francis etc based on our theme for the year: 'SO, WHO IS MY NEIGHBOUR?'
Further details will be available in the New Year.
FEBRUARY EVENTS
Ash Wednesday
It seems rather early to be thinking of Ash Wednesday and Lent but Ash Wednesday falls
on 14th February— just over a month away! There will be a basket at the back of church for all your palms from last year. These will be burnt to make the ashes for distribution on Ash Wednesday.
9 days in Iran
Friday 9th February; Parish Room
In August 2016, Annie and Bruce Royan took advantage of a thaw in relations between Iran and the West to visit a country that had fascinated them for years. "9 Days in Iran"
will be an Illustrated talk on what they found there, followed by a Buffet of Persian delicacies.
Tickets £7.50, available after Sunday Mass.
Proceeds to the Parish SCIAF Project
Sunday 4 February – Presentation of the Creed – P4
Monday 5 February – PPC Meeting 7.30pm in Parish Room
Saturday 10 February – 11am – 3pm SCIAF Lent Training Day in Parish Room
Thursday 22 February – 7pm Family Reconciliation – P3 and families
MARCH EVENTS
Sunday 4 March – Presentation of the Our Father – P4
Thursday 22 March – 7pm Reconciliation
APRIL EVENTS
Monday 23 April – PPC meeting 7.30pm in Parish Room
MAY EVENTS
Saturday 19 May – 1pm Wedding
JUNE EVENTS
Saturday 2 June – First Communions (St Peter's)
Sunday 3 June – First Communions (St Columba's) Family Mass with First Communicants at St Peter's