Newsletter
Subscribe to Newsletter
Subscribe to the weekly newsletter to your in-box by going to the side navigation panel of this website
(being aware of Archdiocese of Edinburgh & St. Andrews Privacy & Data Protection Policies.)
Parish Diary
Parish Diary 2019-20 (PDF)
2nd Sunday of Ordinary Time 2020
19th Jan
Saturday  12 noon Mass   CONFESSION 11.15-45
SUNDAY 19th JANUARY 11.30 am Mass
Monday 10 am Mass side chapel
Tuesday 9am Liturgy of Word and Holy Communion side chapel
School Parent Council meeting 6pm
Wednesday 7pm Mass side chapel
Thursday 9am Liturgy of Word and Holy Communion side chapel
7pm Scripture Study parish room Fr Kevin
Friday 10 am Mass side chapel
4.30-6.30pm Youth Club resumes in St Columba's Hall
Saturday  12 noon Mass   CONFESSION 11.15-45
Scripture Study with Fr Kevin…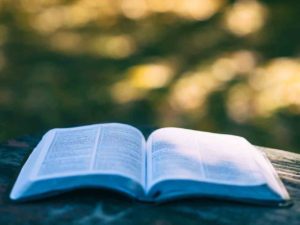 Beginning on Thursday 16 January, 7-8pm in St Peter's Parish Room …. Open to all …. We will be studying "Romans: The Gospel of Salvation" with the aid of multi-media and discussion, ending with Night Prayer in the church.
Sat 25th January
The Expanding Horizons of Ecumenism on  10.30-am in St Columba's Middle Hall. Speaker:  Dr Emma Wild-Wood, School of Divinity, Edin Univ.
Bioethics Day – Assisted Suicide 
A Catholic View with Professor David Jones and Palliative Care – an Holistic Experience with Evelyn Howie. Gillis Centre on Saturday 25 January * book on line at Eventbrite or call 0131 623 8900.
SUNDAY 26 JANUARY – Rite of Illumination – P3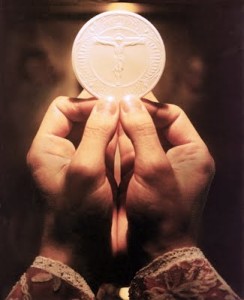 Important: Meeting of Eucharistic Ministers and those who visit the sick in both parishes
 7pm Monday,  27 January in St Peter's Parish Room
The meeting is primarily for Eucharistic ministers but includes anyone who has a ministry that entails visiting people in their homes.  It is for ALL Eucharistic Ministers in BOTH parishes: those who minister in church and those who take Holy Communion to the sick in their homes or nursing homes, and for those who visit the sick.  This meeting is compulsory if you wish to continue in these ministries.  If you are unable to attend Fr Kevin asks that you inform him by letter (NB not email) before the meeting.
Quiz Night and Meal
Saturday 1st February at 7.30pm.
St Columba's Pro-Life Group is hosting a fundraising Quiz Night on Saturday 1st February at 7.30pm. Fun for all the family – there will be questions for all generations and on a variety of subjects. We're looking for teams of up to eight people. Put together your own team or come along and join in with another group on the night. Adults £10, Family tickets £25.  To reserve your ticket Email catriona_atkin@outlook.com .
Monday 3 February – PPC Meeting in Parish Room
SUNDAY 23 FEBRUARY – Presentation of the Creed P4
The Beginning Experience are holding a weekend for those who find themselves suffering bereavement through divorce, separation or widowhood. The weekend will take place from 12-15th March.  For details contact: Catherine on 0131 665 3383 or email:
beginningexperiencescotland:hotmail.com
Completed applications must be returned by 29 February
Thursday 19 March – Sacrament of Reconciliation P3
Monday 30 March   – PPC Meeting in Parish Room
Saturday 4 April Wedding in St Columba's
SUNDAY 26 APRIL – Presentation of Our Father – P4
Monday 8 June – PPC Meeting in Parish Room
Saturday 13 June – First Communion – P4
Saturday 8 August Wedding in St Peter's
Saturday 3 October  Wedding in St Peter's
Saturday 17 October – Wedding in St Peter's