Newsletter
Also: Fr. Mike Schmitz: "Pray The Mass Like Never Before"  &  Anti-fragile faith
– mentioned in newsletter last week & this week.
Also visit St Columba's Newsletter
Subscribe to Newsletter
Subscribe to the weekly newsletter to your in-box by going to the side navigation panel of this website
(being aware of Archdiocese of Edinburgh & St. Andrews Privacy & Data Protection Policies.)
Parish Diary
Parish Diary 2019 (PDF)
3rd Sunday of Lent
24th March
SUNDAY Mass  11.30 Mass
2-4pm Baptismal Preparation Course in Parish Room
Monday         10am Mass 9.30 am Exposition of the Blessed Sacrament  Annunciation of the Lord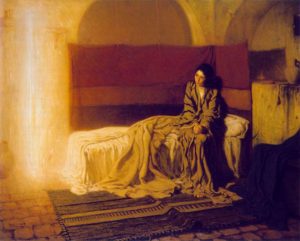 Tuesday          9am Service of Word & Holy Communion 

OPEN  PARISH  MEETING Tuesday 26 March 2019
Come and hear about the developing plans for a new heating system in the church.
7pm in the Parish Room.
Wednesday 7pm Adoration 7.30pm Mass  
Thursday 9am Liturgy of the Word and Holy Communion 
STATIONS OF THE CROSS AFTER MASS
7pm Adoration  Prayer Group 8pm
Friday  10 am Mass 9.30 am Exposition of the Blessed Sacrament 
Saturday Sacrament of Reconciliation 11.15-45 am during exposition 12 noon Mass
Visit : Mass Times St Columba's
2019
Parish Diary 2019 (PDF)
Safeguarding Audit: 
The Archdiocese of St Andrews & Edinburgh has been chosen to be reviewed by an external audit team from the Social Care Institute for Excellence(SCIE)/Children in Scotland from 26 – 28 March 2019. The audit team would like to hear from anyone who has disclosed abuse, shared concerns of unsafe people or practice and also from survivors of non-recent Church-related abuse, their families and friends. Copies of a notice containing further information and contact details for the SCIE are available at the back of the church.
Request to abuse survivors for help with an independent review. For more information read: SCIE Request 2019
March
Message from the Pro-Life Initiative
During Lent we are holding "The 40 Hours for Life" (previously called The 40 Days for Life)  outside the Chalmers Street Sexual Health Clinic from 11-12am every day from Ash Wednesday, 6 March until Palm Sunday 14 April.  Participants will be asked to sign a statement of peace in which they pledge to conduct themselves in a Christ-like manner.  If you are available to pray for one hour during Lent please contact Patricia pnmaclennan@yahoo.co.uk or 0785 119 504
Join us as we journey to local churches celebrating the life of St Oscar Romero. Starting at 9.30am at St John's Episcopal Church (Princes Street) we will travel to different churches for a short time of prayer & reflection before reaching the Sacred Heart Church (Lauriston Street) for refreshments and a showing of the Romero film 'The Claim'.
Itinerary:
9.30am: St John's Episcopal Church (Princes Street)  – 10.00am: Augustine United Church (George IV Bridge) – 10.15am: Central Edinburgh Quakers (Victoria Terrace) – 10.30am: Sacred Heart Church (Lauriston Street)
SUNDAY 24 MARCH – Lent Talks (Youth Initiative) – details to follow
Sunday 24th March  Sacred Heart Church, 10.45am Mass
Consecration of the Romero Shrine
At the 10.45am Mass we welcome Archbishop Leo Cushley who will officially consecrate the Oscar Romero Shrine at the Sacred Heart Church, 28 Lauriston Street, Edinburgh
Saturday 30th March The Singing Heart
The Edinburgh Singers present an evening of music on the theme of love, by MacMillan, Chilcott, Panufnik,  Ešenvalds, Mendelssohn  & Holst. At St Mary's Episcopal Cathedral, Palmerston Place on Saturday 30th March at 7:30.
Tickets £12/£10 (under 12s free) on the door.
Mothers' Day (March 31st) at 3pm
St Catherine's Convent's Homeless Project serves up to 200 people a day a home-cooked breakfast and evening meal Monday-~Friday during term time. The sisters receive no funding; every penny is donated / fundraised. Come to the convent (4 Lauriston Gdns) this Mothers' Day (March 31st) at 3pm for a one hour concert of beautiful music followed by SERIOUSLY good cake! Many of the performers are young, some are considering careers in music. They are donating their talent free of charge to this event. Don't miss it! (By donation.)
April
Monday 1 April -7.45pm PPC Meeting in Parish Room
"Eagle has Landed" – 50 years on, a lecture and short film to recall the Apollo Moon Landing in 1969. at 7.15 at Fairmilehead Parish Church. Tickets £9 to include refreshments from Liz Brown or Joyce Cullen.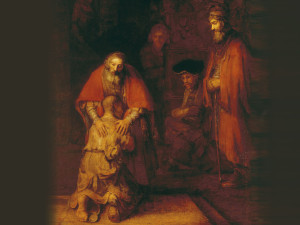 Thursday 4 April – 7pm Penitential Service Confession by candlelight.
SUNDAY 7 APRIL – Lent Talks (Youth Initiative) – details to follow
SUNDAY 9 April – Palm Sunday Gathering
Saturday 27 April – Day for those involved in Adult Formation
May
Saturday 25 May Cluster Pilgrimage to Lindisfarne—An outing to Lindisfarne has been arranged andparishioners of St Peter's and St Columba's are invited to take part.  A coach will leave from St Patrick's Church at 10am and return about 5.30pm.  There will be Mass in St Aidan's on the island at 12 noon and pilgrims can either bring a packed lunch or visit one of the various eating places there. This is a great opportunity for us to meet up with parishioners from our neighbouring parishes.  Please add your name and contact details to the list at the back of the church.
June
Monday 10 June – 7.45pm PPC Meeting in Parish Room
SUNDAY 23 JUNE – Corpus Christi – Youth/Young Adults Pilgrimage
July
SUNDAY 7 JULY – 14th Sunday of the year
SUNDAY 14 JULY – 15th Sunday of the year
SUNDAY 21 JULY – 16th Sunday of the year 
SUNDAY 28 JULY – 17th Sunday of the year
August
SUNDAY 31 AUGUST – National Youth Pilgrimage
September
SUNDAY 1 SEPTEMBER – 22nd Sunday of the year
World Day of Prayer for the Care of Creation
Saturday 7 September – 1pm Baptism – St Peter's
SUNDAY  8 SEPTEMBER – 23nd Sunday of the year
Saturday 14 September – 1pm Baptism
SUNDAY 15 SEPTEMBER – 24nd Sunday of the year
Monday 16 September – School holiday
Friday 20 September – Wedding
SUNDAY 22 SEPTEMBER – 25th Sunday of the year
SUNDAY 29 SEPTEMBER – 26th Sunday of the year World Day of Migrants & Refugees
October
SUNDAY 6 OCTOBER – 27th Sunday of the year
Friday 11 October – School mid term break
SUNDAY 13 OCTOBER – 28th Sunday of the year
SUNDAY 20 OCTOBER – 29th Sunday of the year
Tuesday 22 October – School back 
SUNDAY 27 OCTOBER – 30th Sunday of the year
Clocks go back one hour – 2-4pm  Baptismal Preparation Course in Parish Room