Newsletter
Subscribe to the weekly newsletter to your in-box by going to
the side navigation panel of this website
Parish Diary
Parish Diary 2018 (PDF)-
24th Sunday of Ordinary Time
16h Sept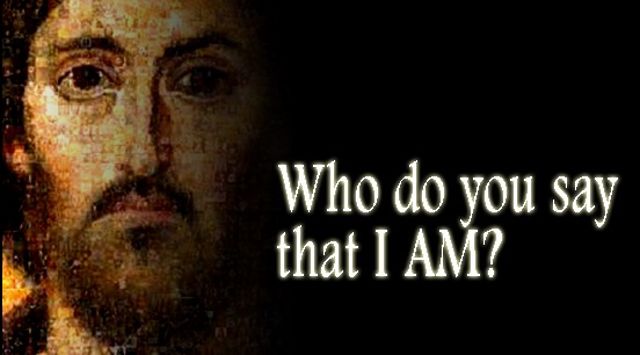 Saturday Sacrament of Reconciliation 11.15 – 11.45 am Mass 12 noon; Our Lady of Sorrows
11am-3.30pm Marriage Preparation Day in Parish Room
Day for Children's Liturgy Leaders at Gillis
SUNDAY 11.30 Mass 
Monday   10 am Mass; St Robert Bellarmine

9.30 am Exposition of the Blessed Sacrament
RCIA restarts 7.30m parish room
Tuesday 9am Liturgy of the Word & Holy Communion;
Wednesday  7.30pm  Mass 
7.pm Exposition of the Blessed Sacrament
7-9pm Volunteer' Training Session in Parish Room
Thursday   9am Liturgy of the Word & Holy Communion
Ss Andrew Kim Tae-gon & Companions
Holy Hour 7pm then Prayer Group 8pm
Friday  10 am Mass; St Matthew
9.30 am Exposition of the Blessed Sacrament
Saturday Sacrament of Reconciliation 11.15 – 11.45 am Mass 12 noon;


Exposition of the Blessed Sacrament before weekday Mass
Sacramental preparation classes with Sister Karin
Sr Karin will begin at the end of September for children in non-Catholic schools who are due to make their First Confession and First Holy Communion in 2019.
Please contact Sr Karin to register:
sister@stcolumbasrcedinburgh.org.uk
SEPTEMBER EVENTS
WHO WANTS TO BE A ROMAN CATHOLIC?
WHO WANTS TO BE A MILLIONAIRE?
was a popular TV quiz At St Columba's and St Peter's we have a new version of this
quiz WHO WANTS TO BE A ROMAN CATHOLIC? also known as RCIA.
In this version it is the participants who put the questions. Together with our parish team we look together at the Sunday Gospels and the Faith of the Church and we try together to find answers.
From Monday 17 September we meet in St Peter's Parish Room at 7.30pm. Our course is aimed principally at those who might be considering formally joining the Church at the Easter Vigil
2019, but anyone interested in deepening their knowledge and understanding of the Faith will be made most welcome. WHAT DOES R.C.I.A. STAND FOR ?
Come along on 17th September at 7.30pm and find out.
Date & Time: Wednesday 19 September at 7pm.
Venue St Peter's in the parish room 
Trainer is Maura Daly
Duration: Approx 2 hours
Trainer: Deacon Peter Traynor
Contact: Joyce Cullen: joyce.cullen@brodies.com
The Edinburgh Catholic Head Teacher Association, Annual Catholic Community Mass in the 100th Year of Catholic Education in Scotland
An open invitation is extended to all staff past and present who have supported Catholic Education in Edinburgh. All are welcome to attend the Catholic Schools' Community Mass on
Thursday 27 September at 7pm in St Catharine's Convent of Mercy, 4 Lauriston Place, Edinburgh EH3 9HH
Thursday 27 September
7.30pm Meeting of Children's Liturgy Team in Presbytery
Saturday 29th Sept. 1-6pm
The Special theme for Doors Open 2018 is the Year of Young People, and so we are especially keen to have school age and student volunteers. There are lots of jobs to do, and there will be plenty of support available.
No one young or old needs to commit for the whole afternoon – an offer to help for an hour is enough for  us – but we bet you will want to stay longer.
Please contact Liz Brown (brownedin@btinternet.com) if you wish to join our fantastic team of welcomers and guides.
Harvest Festival – 30th September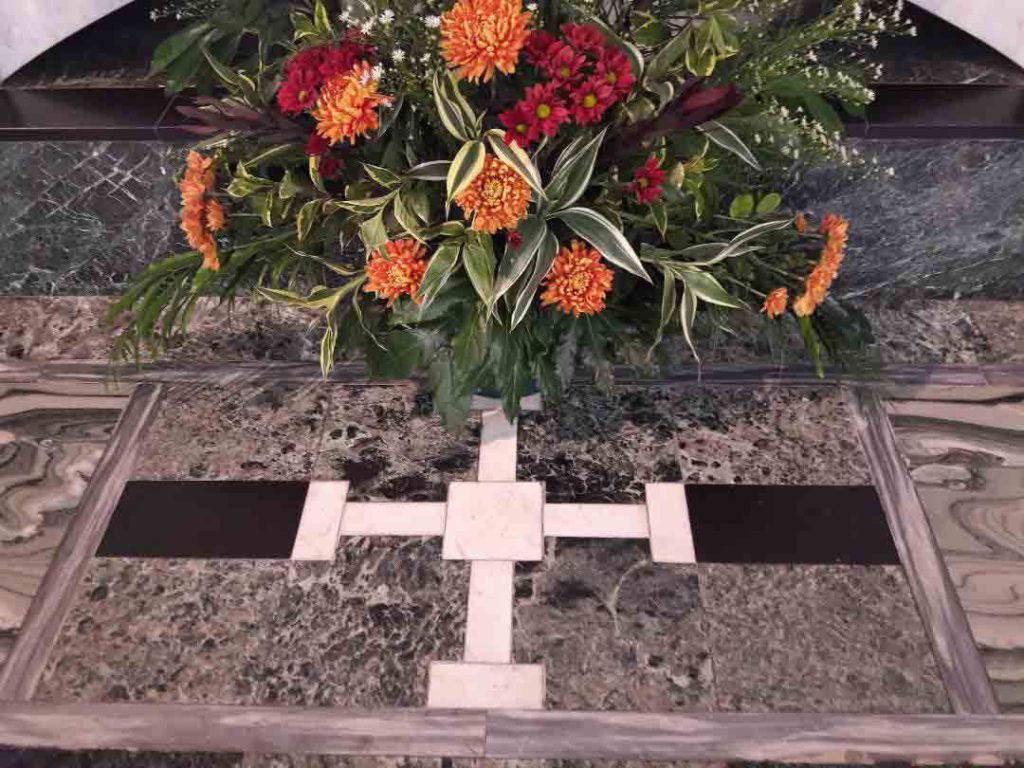 Every year at the end of September, St Peter's celebrate Harvest Festival: a chance to thank God for the bounty of the earth. The younger children bring harvest offerings (a piece of fruit or veg, some home baking) to add to a Harvest display on the altar steps, and after Mass there is a sale of produce with all proceeds going to SCIAF. Contributions of fruit and veg, garden plants, preserves, home baking etc very welcome – let Annie Royan know if you can. hospitality@stpetersrcchurchedinburgh.org.uk
OCTOBER EVENTS
The Beginning Experience
The Beginning Experience are holding a residential weekend for those who find themselves suffering bereavement through divorce, separation or widowhood. 5th-7th October at the Conforti Centre, Coatbridge. For details contact: Catherine on 0131 665 3383 or email:
catherineannwallace@gmail.com.
Completed applications must be returned by 21 September.
Mass especially for Eucharistic Ministers
Wednesday 3rd Oct 7.30pm
All Eucharistic Ministers—those who minister at Mass and those who take Holy Communion to  parishioners in their home or to hospitals and care homes—are invited to a Votive Mass of the Eucharist at evening Mass and to meet with Fr Kevin afterwards.
The Role of the Laity in the Church Today
6th October 2018
There will be a Conference on the Role of the Laity at St Thomas of Aquins   on Saturday 6th October 2018. The Conference is free and is open to all. It will begin at 11am and will finish at 4pm and the Guest Speaker is Helen Alvaré, Professor of Law at George Mason University School of Law in the United States and a consultor for the Pontifical Council of the Laity in Rome.
If you would like to attend the Conference please register with Sr Mirjam Hugens, on 0131 623 8902 or email her on Archsecretary@staned.org.uk
Saturday 29th Oct Mass & Meeting for all Eucharistic Ministers with Fr Kevin after mass
NOVEMBER EVENTS
Saturday 3 November – Youth Day (10-15 years)
Monday 5 November – 7.45pm PPC Meeting in Parish Room
Saturday 17 November – Day on Sacred Scripture Year 'C' – Luke & Readers (Fr Andrew Garden)
SUNDAY 25 NOVEMBER – Solemnity of Christ the King Family Mass and Christmas Fayre
Friday 30 November – Feast of St Andrew – Ceilidh in St Columba's Hall
DECEMBER EVENTS
Monday 3 December – 7.45pm PPC Meeting in Parish Room (if required)
Saturday 8 December – Mass for the Sick ???
SUNDAY 9 DECEMBER – 2nd Sunday of Advent; 2-4pm Baptismal Preparation Course in Parish Room
SUNDAY 23 DECEMBER – 4th Sunday of Advent
Monday 24 December – Christmas Eve
Carol Service followed by Christmas Midnight Mass 11.30pm
SEASON OF CHRISTMAS 2018
MONDAY 25 DECEMBER – Solemnity of the Nativity
Holiday of Obligation   Christmas Day Mass 11.30am  NB No Evening Mass
SUNDAY 30 DECEMBER – Feast of the Holy Family
2019
Monday 4 February – 7.45pm PPC Meeting in Parish Room
Saturday 9 February – Youth Leaders' Training Day – details to follow
Saturday 23 February – Day for Communion Ministers (Fr John Deighan)
Saturday 9 March – Youth Day (10-15 years) details to follow
SUNDAY 10 MARCH – Lent Talks (Youth Initiative) – details to follow
Friday 22 March – Wedding in St Peter's
SUNDAY 24 MARCH – Lent Talks (Youth Initiative) – details to follow
Monday 4 February – 7.45pm PPC Meeting in Parish Room
Monday 1 April -7.45pm PPC Meeting in Parish Room
SUNDAY 7 APRIL – Lent Talks (Youth Initiative) – details to follow
SUNDAY 9 April – Palm Sunday Gathering
Saturday 27 April – Day for those involved in Adult Formation
Monday 10 June – 7.45pm PPC Meeting in Parish Room
SUNDAY 23 JUNE – Corpus Christi – Youth/Young Adults Pilgrimage
SUNDAY 31 AUGUST – National Youth Pilgrimage