Latest Newsletter
St Peter's newsletter; 5th Sunday of Lent; 18th March 2018 (PDF)
Subscribe to the weekly newsletter to your in-box by going to
the side navigation panel of this website
Parish Diary
Parish Diary 2018 (PDF)
5th  Sunday of Lent (B)
18th March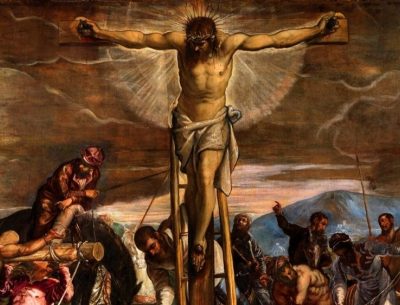 Sunday 11.30 am
Children's Liturgy
Coffee after Mass
Sale of Simnel Cakes
A light fruit cake, stuffed and topped with marzipan, the "Simnel Cake" has traditionally been eaten at Eastertide since the 13th Century. Home-baked Simnel Cakes will be on sale after Mass, and again next Sunday with all proceeds going to SCIAF.
2-4pm Baptismal Preparation Course in Parish Room
Monday 9am Mass   St Joseph
7.30pm RCIA
Tuesday 9am  Service of the Word & Holy Communion
7.30pm Stations of the Cross
Wednesday  7.30pm Mass
Thursday 9am  Service of the Word & Holy Communion
First Confessions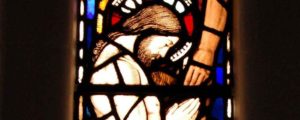 Thursday 22nd March 7pm St Peter's
8-9pm Café DVD Series  in Parish Room
Friday  9am Mass
(11am Mass in Royal Edinburgh)

Saturday 12 noon Mass;  Confessions 11.15-45 am
Next Sunday Palm Sunday 11.15 Mass in courtyard
Visit Lent Events
Visit Lent Meditations
Be fishers of men this Lent. By supporting SCIAF this Lent your Parish is helping families, like the Langs from Cambodia, who have been victims of illegal fishing. Let's work together,
so poor Cambodians and other people in need around the world can survive and thrive. Lang said, "We want to say thank you to the people of Scotland who have provided this
support for us." Your donations will be doubled by the UK Government.
Stations of the Cross
Tuesdays of Lent at 7.30pm

"Mary once gave us the Saviour of the world,
today she helps us to be filled with the Spirit of God"
5  CAFE (Catholic Faith Exploration) videos on the life of Mary
St Peter's during Lent on Thursday evenings
8-9pm
View the trailer to the series
First Confessions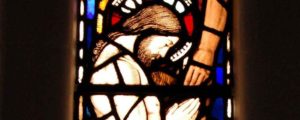 Thursday 22nd March 7pm St Peter's
14th February – 1st April
Ignatius Spirituality Centre (ISC) Glasgow

Each day of Lent The Ignatian Spirituality Centre (ISC) in Glasgow is  offering Bible readings, poems and other material for you to pray in your own home.
The material offered takes the shape of St Ignatius' Spiritual Exercises.
Retreats are asked to sign up on line (www.lentretreat.uk)  if they wish to complete the retreat which is free.
The ISC also suggest that those  praying with material might like to meet weekly to  introduce some of the themes of the retreat, share your journey  and help you with your prayer.
This is not compulsory for the retreat but would help people  get much more out of it.  If you want to join a local  group contact  www.lentretreat.uk  directly.
Visit the website to view the material and sign up at www.lentretreat.uk. 
Love Lent—for 16-35 Yrs
Friday Evenings in Lent with Archbishop Leo Cushley
23 March—Delving into the Passion according to St Mark
7pm St Mary's Cathedral, 61 York Place Eh1 3JD
ALSO
28 March—Palm Sunday Event with Mass 2-5pm at Gillis
Centre, 100 Strathearn Road EH0 1BB
APRIL EVENTS
SUNDAY 1st April – Easter Day
2.45-3.30pm
Exposition, Sarament of Reconciliation
Divine Mercy Novena
Mass at Mount Vernon
Saturday 21 April
Mass will be offered in Mount Vernon Chapel for deceased parishioners of St Peter's and St Columba's who are buried there.
Monday 23 April – PPC meeting 7.30pm in Parish Room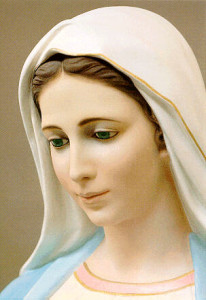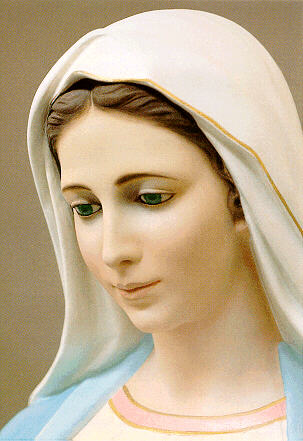 Sunday 29th April at 3pm
For faith, life & Peace
Our nearest locations so far are Granton Harbour, North Queensferry and Dunbar. Additional locations may be added as more parishes commit to an area.
MAY EVENTS
SUNDAY 13 MAY – 7th Sunday of Easter
Saturday 19 May – 1pm Wedding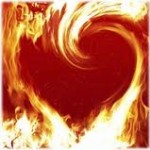 SUNDAY 20 MAY – Solemnity of Pentecost
Admission by Donation.
Bishop Robert Bourgon
Friday 25th May, 7.30pm
Br. Guy Consolmagno SJ
Director of the Vatican Observatory
Late July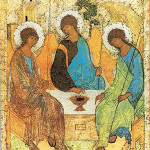 SUNDAY 27 MAY – Trinity Sunday
Thursday 31 May – Day of Prayer for Life
JUNE EVENTS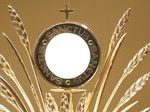 Saturday 2 June – First Communions (St Peter's)
SUNDAY 3 June – First Communions (St Columba's)
Family Mass with First Communicants at St Peter's; Feast of Corpus Christi
Friday 8 June – wedding