Newsletter
St Peter's newsletter 3rd Sunday of Easter 2017  (PDF)
Parish Diary
 Parish Diary 2017-18 (PDF)
 This week's parish events
3rd Sunday of Easter
30th April 2017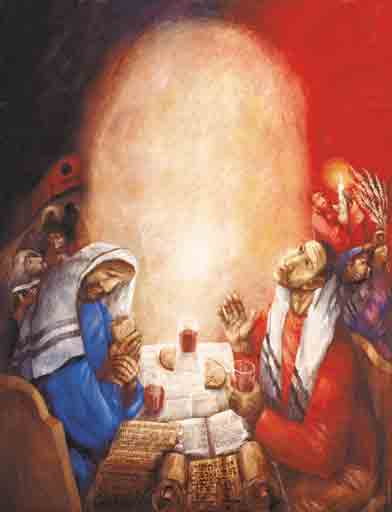 Saturday 11.15-45 am Sacrament of Reconciliation 12 noon Mass St Catherine of Siena
2.30pm Retirement Celebration for Mgr Kerr at Gillis Centre
Easter Sunday 1130am Mass in St Peter's coffee after Mass No children's liturgy
Monday 9am Mass; NO 7.30pm RCIA meeting i
Tuesday 9am Service of the Word & Holy Communion
Wednesday 9am Mass;
Thursday 9am Service of the Word & Holy Communion

7-8pm Exposition of the Blessed Sacrament followed by Prayer Group Saturday
Friday 9am Mass
Saturday 11.15-45 am Sacrament of Reconciliation 12 noon Mass

 St Peter's Events
 "Retiral Do" at Gillis Centre
On Saturday 29 April we will invite Mgr Kerr back to an afternoon "Retiral Do" at Gillis Centre details of which will be released soon.
Mgr Kerr has indicated that he does not wish to receive any gifts. However arrangements will be made to have a collection which will be presented to him at the Gillis celebration.  Tickets on sale from 2nd April, £9 – children under 12 free.
The docat@stpats series continues.
This is a space for young adults to learn about and discuss Social Justice.
The next docat@stpats session for young adults is on Sunday 30th April 5.30-6.30pm at St Pat's, followed by pub. Sp
CATHOLICISM
The Pivotal Players DVD Series

Discover the figures who shaped the Church
and changed the world: Vol 1
(Word on Fire Ministries: Bishop Robert Baron)
4th May               GK Chesterton
Bishop Robert Barron's CATHOLICISM series, an epic ten part documentary which we showed in the parish,  took people around the world and deep into the Catholic Faith. The series aired on PBS and has been seen by millions.
But there is still more of the story to tell.
Bishop Barron is on a new journey to unlock the truth behind the Catholic Church's most influential people. CATHOLICISM: The Pivotal Players is a multi-part film series that illumines a handful of saints, artists, mystics, and scholars who not only shaped the life of the Church but changed the course of civilization.
Adoration 7-8pm
  Film 8-9pm (tea/coffee)
St Peter's Parish Room
1st Thursdays of the month:
4th May               GK Chesterton
1st June              Michelangelo
All Parish Volunteers
We will be having a child and vulnerable adult protection awareness training session for volunteers in the Parish Room on Wednesday 10 May at 7pm. The presenter will be Marion Ben Hamou, one of the Archdiocesan trainers. All volunteers are invited to attend.
Next meeting Mon 15th May
  Elsewhere
Marriage Preparation Facilitators' Training
Sunday 11th June 2017 from 10am till 4pm at Gillis Centre
Would you like to support couples as they prepare for married life? Are you friendly and able to put others at their ease, and good at getting other people to talk about themselves?  There are a few places still available for either individuals or married couples on the Prepare/Enrich facilitators training.
As part of their marriage preparation, engaged couples in the Archdiocese take part in Prepare/Enrich, a well-researched and recommended relationship programme. Prepare/Enrich uses an on line questionnaire to enable the couple to look closely at their relationship, especially how they communicate, make decisions and manage conflict. The couple then meet with a trained facilitator who helps them get the most from the experience.  The next facilitator's training takes place on Sunday 11th June 2017 from 10am till 4pm at Gillis Centre 100 Strathearn Road, Edinburgh. For further details by email please contact Sally McElroy sally.mcelroy@staned.org.uk     or by phone on 07979142905
 
Next meeting May 18th Thursday  7.30- 9pm Small Hall
Open to all
3 Talks Monday,
1 May—Surveillance versus Privacy Speaker: Iain G Mitchell QC.
Monday, 8 May—Drone Wars: The Leading Edge of Emergent Technology and Conflict.
Speaker: Andrew Dolan (Security Consultant and Researcher).
Tuesday, 23 May— Suitable for Framing or Wrapping Fish: the Inevitability of Fake News.
Speaker: Professor Stephen Brown (Trent University in Canada).
5.30pm University of Edinburgh Chaplaincy 1 Bristo Square
Follow comments on the Gospel readings and comments on the latest films and events happening in today's world with Bishop Robert Barron. Follow Bishop Barron on Twitter.