Cathedral Young Adults Group I Believe…
A Series of Talks on the Creed, continues
Tuesdays
Cathedral Café (18-35 year olds).
Night Prayer and socialising afterwards.
More info on the
Young Adults Facebook page:https://bit.ly/2Nm427f
The Ministry of Seekers is Edinburgh's Catholic young adult group, for those in their 20's or 30's. This is our social group where we can grow in Faith together. We meet regularly at St Mary's Cathedral
on every 2nd Sunday and Sacred Heart Church on every 4th Sunday of every month.
This is an easy and informal way to make new friends, and all young
adults are most welcome. To be sure not to miss out, join our Facebook group by searching
'St Mary's Cathedral Young Adult's Group',
contact Victoria for more details (vs514@hotmail.com)
Young People's Vocation Event.
2nd-4th November Conforti Institute, Coatbridge.
'Be Transformed; Be who you were meant to be.'
A conference for young people from the ages of 18-35 who want to discern their vocation whether it's priesthood, single, or married life. Are you interested? Do you know someone who thinks they might have a vocation to religious life? The aim of the conference is to try to ask young people to look at three main things:
Faith, staying grounded & rooted, and how to live that life within our individual vocation. We hope to show how the love of God can be used for the good of the world, the Church and themselves. Places can be reserved (funding may be available) from Sr Roseann Reddy on 0781 693 7777 or srroseann@me.com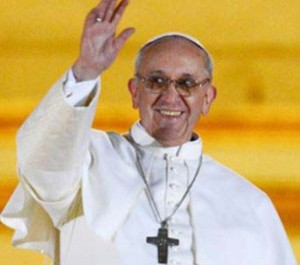 Pope Francis has called a Synod of Bishops for 2018 to discuss young people.
St Peter's & St Columba's
Catholic Scouting
The Vatican-approved 'Scouts of Europe' Movement setting up Catholic Scouting for aged 10 upwards, especially teenagers, who are interested in finding out more about traditional Faith-based Scouting that is uniquely fun, life-giving, formative, and Catholic.
For more information contact
Fr Lawrence Lew OP lawrence.lew@english.op.org
Videos: