Make New Friends ·Make New Memories ·Learn About Your Faith
New Dawn in Scotland Youth will have their own programme but will join the main New Dawn Conference for special events.
New Dawn enables young people to come and develop friendships and relationships and to discuss together what it means to be a young Catholic today. Of those who come to New Dawn, some are not yet Christian, others come to deepen their Catholic faith. Our youth ministry is organised and run by the St. Andrew Community, Aberdeen.
The Youth Stream is for young people aged from S1- S6. This is divided into two groups, 12-14 and 15-18. It is an opportunity to have fun, find out more about your faith and to meet many other young people from across Scotland. Every year, many newcomers find a friendly welcome and feel quickly at home. The event finishes on Friday evening with a Ceilidh.   
When?
Monday 3 July – Fri 7th July 2017
Where?
Madras College, St. Andrews Fife
Cost?
£50 all in to include all   ccommodation and food.
For further information please contact New Dawn in Scotland Office: info@newdawninscotland.com 
The Ministry of Seekers is Edinburgh's Catholic young adult group, for those in their 20's or 30's. This is our social group where we can grow in Faith together. We meet regularly at St Mary's Cathedral
on every 2nd Sunday and Sacred Heart Church on every 4th Sunday of every month.
(16-35 year olds) are hosting a selection of summer activities including a ceilidh, a BBQ at St Columba's,
and Mass up a hill in the Pentlands!
This is an easy and informal way to make new friends, and all young
adults are most welcome. To be sure not to miss out, join our Facebook group by searching 'St Mary's Cathedral Young Adult's Group',
contact Victoria for more details (vs514@hotmail.com)'
All young adults are invited to a BBQ at St Columba's Church Hall on 1st of July. Fr Kevin has agreed to say a Vigil Mass that evening
in St. Columba's after which we will have a BBQ and Pimms/soft drinks. We will provide drinks and actual BBQ's so please bring
whatever you would like to cook/eat.
For questions or more inform Oblates Youth Service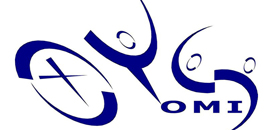 Young Adults 18-30


Summer Trips
The Camino de Santiago; Spain
Taize; France
Summer Camp; UK
Catholic Scouting
The Vatican-approved 'Scouts of Europe' Movement setting up Catholic Scouting for aged 10 upwards, especially teenagers, who are interested in finding out more about traditional Faith-based Scouting that is uniquely fun,
life-giving, formative, and Catholic.
For more information contact
Fr Lawrence Lew OP lawrence.lew@english.op.org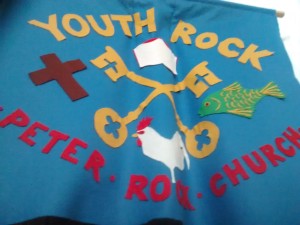 Also see Youth Rock page